Thanksgiving is right around the corner– one of my favorite holidays because of  the family time and the great eats. I'm lucky to have such great family on both sides and am excited to celebrate Thanksgiving with my husband's family this year. Although the hostess usually doesn't get off so easy, we all bring dishes to lessen the stress for the Thanksgiving feast. Plus it's a great excuse to make a stunning dish!
Want to awe your guests with some fabulous food? Check out these mouth watering classic Thanksgiving side dishes as well as several twists on some of your old favorites! I know several of these are on my radar and I'm sure they'll be on your list too once you see them.
Be sure to checkout our  quick and inexpensive ideas for simple Thanksgiving DIY table settings. And get a free printable while you're at it!
Baked Sweet Potatoes with Marshmallows
Pan Seared Brussel Sprouts with Cranberries & Pecans
Oven Roasted Parmesan Potatoes
Roasted New Potatoes and Asparagus
Sage, Onion and Smoked Baccon Stuffing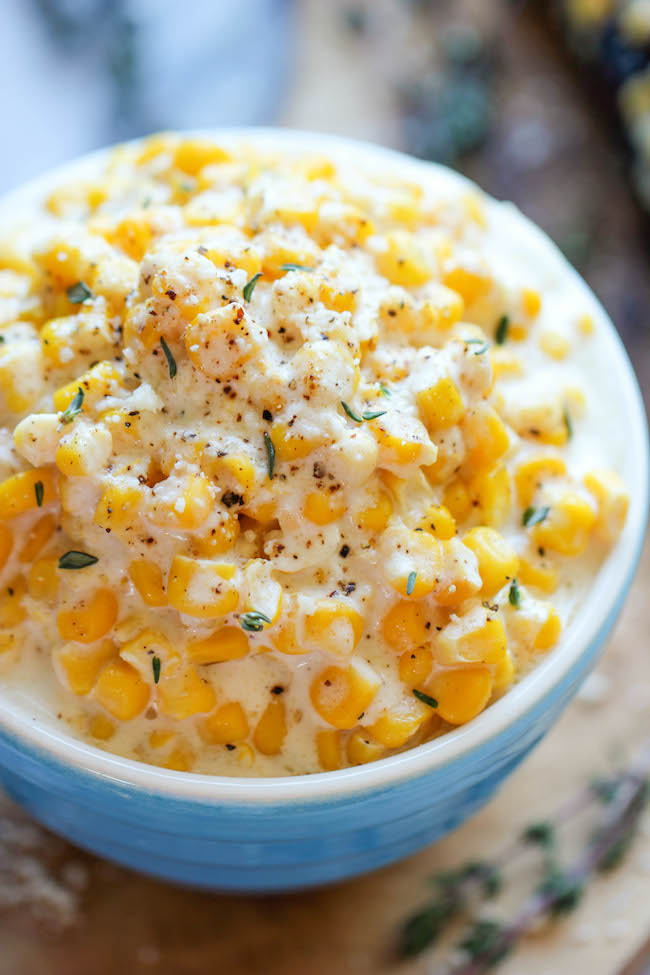 Baked Acorn Squash with Maple Glaze